FLEET SERVICES
FLEET SERVICES
Why Inman Auto?
It's simple: INMAN Auto Care services are priced so competitively with the rest of the market that we will guarantee to be within 10% of any written estimate or we will return every penny of the difference. Considering all of our free services and add-on values that we offer compared to our competitors, this is an unbelievable package that we are proud to provide our customers.
What we offer our truck & fleet customers
How can we possible do all of this and still guarantee competitive pricing? Easy.
We employee the top technicians in the industry and work extremely hard to be the most efficient fleet service provider possible. We've built strong vendor relationships resulting in phenomenal buying power.
Our savings is your advantage because we pass those savings on to you.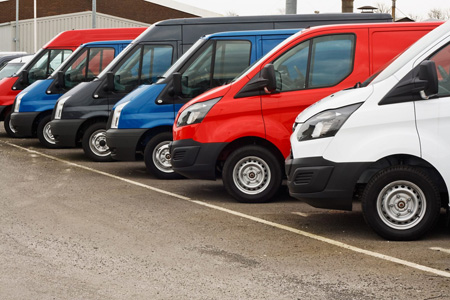 End result: The best service package at the best price.
Pick up and delivery service
3-year 36k mile warranty
Interval management
"No appointment needed" program
Online service history with cost analysis by vehicle and service category
Want more information?
Contact us or stop into our shop and pick up a complimentary information packet. Start reducing down-time and saving time and money.
Ray & Dana's Inman Auto Care in Colonia, NJ 07067 is a full-service fleet preventative maintenance and fleet repair center. We provide comprehensive services for your domestic or import vehicle to keep it running at full power. For questions, contact us at 732-388-4939 or send us an email. Our experts will help determine what needs to be done.
Here are a few of our partners
Our basic maintenance services include:
Customer Required Inspections
In addition to DOT inspections, Ray & Dana's Inman Auto Care handles customer-required inspections. For all your customer-required inspection needs, contact or visit Ray & Dana's Inman Auto Care in Colonia, NJ 07067.
Oil, Lube, and Filter
Engine oil, or motor oil, is the oil used for lubricating the various parts of your truck's internal combustion engine. The oil reduces wear, lessens friction, cools the engine parts, and inhibits corrosion. One of the cheapest and most effective ways to prolong the life of your truck's engine is to have its oil and oil filters changed regularly. Oil changes keep engines healthy. With regular oil changes, your engine will run stronger for longer. Contact Ray & Dana's Inman Auto Care in Colonia, NJ 07067 today for all your oil change needs. Our experts will change your truck's oil and oil filters if needed.
Discover More About Fleet Repair Services At Ray & Dana's Inman Auto Care in Colonia

Heavy Duty Engine Replacement
Computer Diagnostics
Testimonials
Linda L

, 10/16/2020
Very professional and courteous. Did excellent job and rides and feels new. No pressure to have work done they give you the choice. Very honest. I find that refreshing as some places try to strongarm you into doing the work. Will definitely go back for other repairs. Happy my son recommended them.
view all reviews