CarFax Car Care Service Center
CarFax Car Care Service Center
WE ARE A CARFAX SERVICE SHOP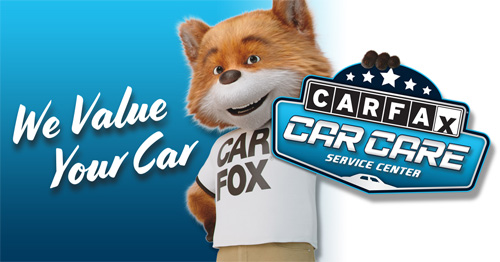 Getting service for your car is one of the easiest ways to keep your car running newer, longer. We should know - our experience in the industry makes us experts. But we're more than just experts in service - we're the complete package for auto needs. With our years of service experience, we are your source for tune-ups, oil changes, brakes, wheel alignment,- you name it.
See your recommended maintenance schedule, stop by or call to schedule an appointment - at your convenience. Then, consider your service well done.
With our services you will be given a FREE account with access to service information reports from Carfax including:
Service history of your vehicle
Unlimited online storage of our service records
Important safety and recall alerts
Timely service reminders
Testimonials
Linda L

, 10/16/2020
Very professional and courteous. Did excellent job and rides and feels new. No pressure to have work done they give you the choice. Very honest. I find that refreshing as some places try to strongarm you into doing the work. Will definitely go back for other repairs. Happy my son recommended them.
view all reviews