CarFax Car Care Service Center
CarFax Car Care Service Center
WE ARE A CARFAX SERVICE SHOP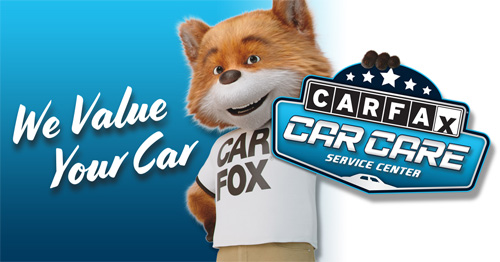 Getting service for your car is one of the easiest ways to keep your car running newer, longer. We should know - our experience in the industry makes us experts. But we're more than just experts in service - we're the complete package for auto needs. With our years of service experience, we are your source for tune-ups, oil changes, brakes, wheel alignment,- you name it.
See your recommended maintenance schedule, stop by or call to schedule an appointment - at your convenience. Then, consider your service well done.
With our services you will be given a FREE account with access to service information reports from Carfax including:
Service history of your vehicle
Unlimited online storage of our service records
Important safety and recall alerts
Timely service reminders
Testimonials
Kyle
They were great. Prices were amazing. Service was quick and friendly. I was beyond satisfied with my experience.
view all reviews